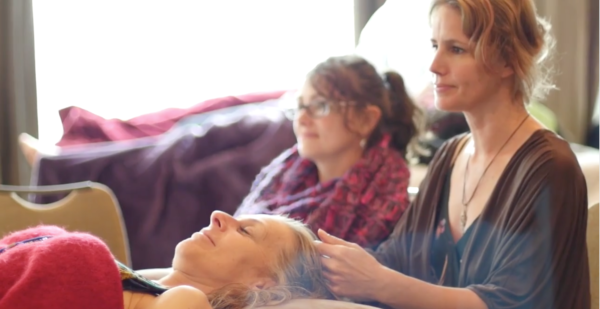 The BARS® - 1-Day Class - Sarasota, FL
Access Consciousness – The BARS® , 1 – Day Training Class
(And Massage Therapist can receive 8 CEUs)
Location: Sarasota, FL
---
"Hey Life, what else is possible?"
Is this you? Have you asked this question?
Are you asking it right now? 🙂
Access Consciousness – The BARS® is a Healing Modality that is blowing up right now. (VIDEO below)
What's so special about these 32 points on the head known as The BARS®?
1. IT CHANGES LIVES. I've seen it. I've experienced it for myself.
2. ANYONE can learn it.
Ok, so what is the BARS® exactly?
The BARS are 32 points on the head that correlate with specific areas of your life like money, sex, relationship, creativity etc.
When the point are lightly held by a practitioner, the judgements you have in these areas of your life are literally dumped.
These limitations and judgements are what cause you stress and prevent you from living the life you know is possible.
Think about it. How great could your marriage be if you didn't base it on what you thought it was supposed to look like?
How many of us suffer in a career we don't like, but our judgements and fear keep us STUCK?
So…. are you ready to have ..
– more JOY?
– focus and mental clarity?
– a greater sense of freedom?
– less stress and over whelm?
– greater ease with people and relationships?
– Be part of a supportive and fun community that always has your back!?
If your answer is YES YES YES, please choose you this month and join us.
In this class you will learn/give 2 treatments and you'll receive 2 treatments. That's 8 hours of hands on training AND a Full DAY of healing and opening to greater possibilities!
---
The Facilitator, Jennifer, is a wellness practitioner in Sarasota, Florida who offers intuitive guidance and energy work. She studied for 7 years in Maui, Hawaii, under Kahuna Ho'okahi to obtain a master level certification in a powerful form of Ancient Hawaiian vibrational energy work known as ARCH®. She is a Certified BARS® Facilitator, Access Consciousness Facelift Facilitator® and Access Body Processes® practitioner. She is certified in Cellular Regeneration Technique® (CRT), a form of applied kinesiology/muscle testing. She holds training in Sound Healing, Celtic Healing, and Native American Journeying. Please sign up on the Shift Into Joy newsletter to be part of the next CRT® monthly healing circle.
---
Date: Sunday, March 10th, 2019
Time: 10 a.m. – 6 p.m.
Location: 2650 Bahia Vista, Suite 106, Sarasota, FL, 34239
FIRST TIME Students: $350.00




REPEAT PRICE – $175.00
PLEASE REGISTER AND PRE- PAY Here: paypal.me/ShiftIntoJoy


Please email me here with questions: JenKane808@gmail.com